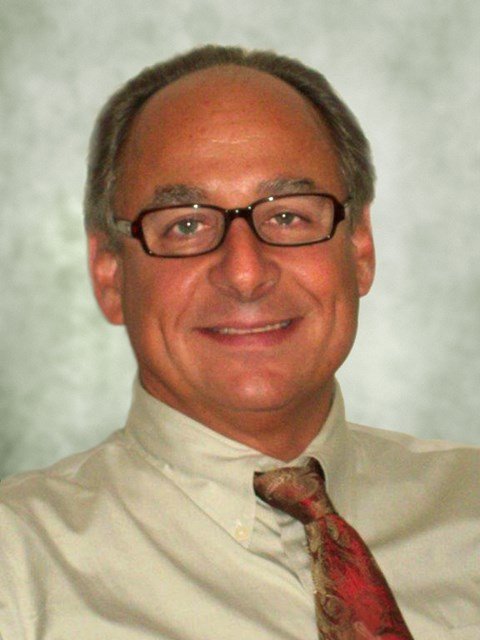 POUCHER LAW l Allen L. Poucher, Jr., P.A.
Why I Chose Elder Law
In the mid 1990's, a close friend and mentor developed diabetes which required frequent surgical procedures. I urged him to create his Advance Directives, such as a Living Will and the appointment of a Healthcare Surrogate and Power of Attorney. These are legal documents that express your wishes concerning medical treatment and appoint a surrogate for medical decisions and Power of Attorney for financial affairs in case you become incapacitated. Despite my pleas, he kept putting it off.  Then, the evening after an operation, he suffered a stroke and went eight minutes without oxygen, leading to brain damage and his deterioration into a permanent vegetative state.
Because he had no Advance Directives and no identification of a pre-need guardian, there were no instructions explaining his desires to the medical staff to stop the machines that would keep him alive for the next  2 1/2 years with no brain function.  I know that my friend would not have wanted that.  He would not have had to go through that if he had followed through with his Advance Directives.
This experience convinced me to begin focusing my law practice on estate planning and elder law, probate and guardianships to help keep others from going through the same misery that my friend suffered through.
Organizing Your Estate and Long Term Care Plan
I also witnessed my own family members struggle with life insurance and disability policies when a loved one very close to me became ill.  When it was time for the insurance companies to pay benefits, they passed responsibility from one to the other. Working through all of that led me to understand just how difficult the coordination of benefits and policies can be for families at an already stressful time. When is a policy supposed to pay?  What are the triggering events that allow you to receive the benefits?
Part of my role as an elder law attorney is to help families organize their estate and long term care planning.  I urge everyone to write down their benefits policies and the purposes of each, whether it is private or government based.  For example, have you bought a Medicare supplement?  What are you entitled to receive from a past employer?  Are you a veteran and do your family members qualify for VA benefits and healthcare?  Start with a list of your assets, then your liabilities. By doing this, you can be proactive rather than reactive, and in the process, plan your future and save a lot of money and unnecessary stress.
My Goal
I am here to assist individuals with moving into their retirement years with financial certainty and the dignity of self determination. I have been in the Riverside area of Jacksonville for more than seventeen years, focusing my practice in the areas of Estate and Medicaid planning, Elder Law, Veterans benefits, probate, guardianships and real estate transactions. My firm has helped thousands of persons and families protect their loved ones by planning for their financial and physical future.
Qualifications
Over the last 17 years, I have undertaken extensive research and study into the changes in Medicaid qualification, SSI and Social Security Disability qualifications, VA Benefits and I am proficient in the use of Special Needs Trusts to help victims of developmental disability and catastrophic events. 8 years ago I was certified as a Veterans Administration Benefits Attorney.
  Juris Doctor:  University of Florida, Gainesville, Florida
  Bachelor of Science:  University of Southern California, Los Angeles, California
Professional Licenses and Memberships:
  Member of the Real Property Section of the Florida Bar
  Probate and Trust Section of the Florida Bar
  Member of the Special Needs Trust Section of the Florida Bar
  Member of the Elder Law Section of the Florida Bar
  Certified Veterans Administration Benefits Attorney
  Better Business Bureau of NE Florida, an approved member organization certifying our business ethics and marketplace responsibility.
Please Meet The Support Staff of Poucher Law
Alycia M. Robison
Assistant to Allen L. Poucher, Jr.
Alycia manages the front desk and is our primary legal assistant.  When calling our office, you will be greeted by her cheerful voice.
Alycia is completing her degree in paralegal studies from an ABA-approved program here in Jacksonville.  Alycia also handles many of our individual cases and administrative duties.  Alycia comes from a family that has worked in the legal/legal support field for more than two generations.  Alycia has worked for two of the largest and most prestigious law firms in Jacksonville prior to joining our Firm.
Alycia excels in creating effective work flow for many of the Firm's clients and projects.  She has mastered the various aspects of Estate Planning documents as well as Medicaid documents and applications under the tutelage of the Firm's director, Allen L. Poucher, Jr.  Alycia helps to draft, redraft, and update many of the Firms protocols concerning Probate and Guardianship matters.  We are truly proud of Alycia's commitment to excellence for our clients.
Debra A. Eldridge
Accounting Specialist and Forensic Accounting Specialist for Allen L. Poucher, Jr., P.A. and Fiduciary Accounting Services Inc.
Debra, who is the newest member of our team, comes to us with over 30 years of banking and accounting experience combined. She has strong organizational skills, a keen eye for numbers and is bonded in New York and Florida. Debra is formally from Long Island, New York and is proud to call Jacksonville her home for the past 21 years.
Her prior duties for Debbie's Accounting Service as Internal Accounting Manager prepared her to be of great service to our clients. Her experience with complex and lengthy forensic accounting projects has been a great resource for the guardianship and probate clients of the firm. She also has a gentle spirit and demeanor when helping our Estate and Medicaid clients assemble their financial history and their bill paying records when necessary. She has even helped some clients pay their bills and manage their finances